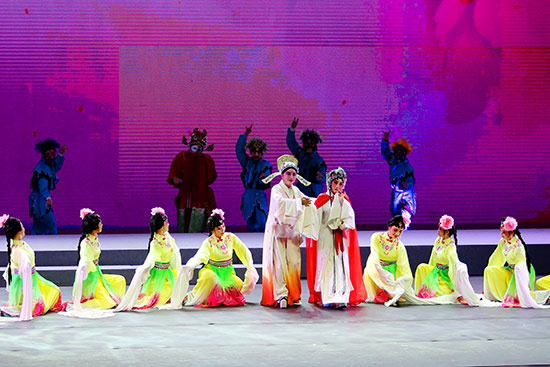 "Linchuan four dreams" stills accent version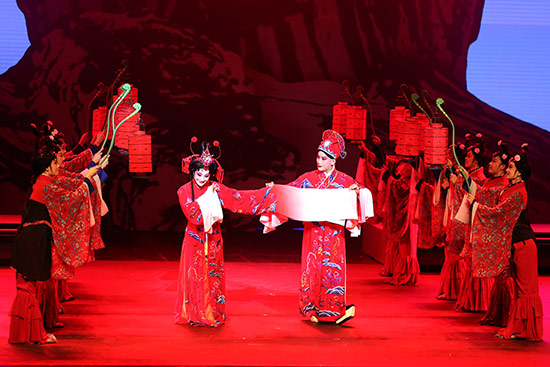 "Linchuan four dreams" stills accent version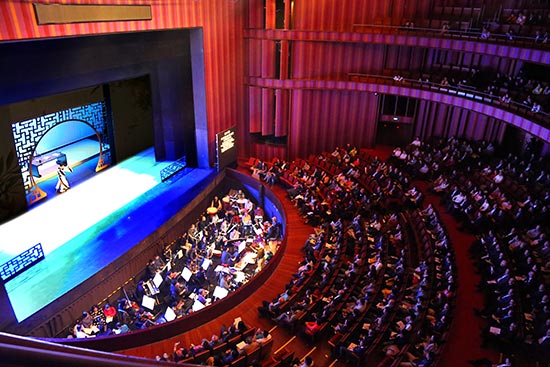 "Linchuan four dreams" accent version of live performances at the National Theatre
People.com.cn Beijing in October 17, the evening of 16, local version (Xu River high pitched tune) "Linchuan four dreams" at the National Theatre theater, the show lasted nearly three hours.

This year is the 400 anniversary of the death of Tang Xianzu, the great playwright and writer in Ming dynasty. To commemorate the great masters in literature, Tang Xianzu's hometown - Jiangxi city of Fuzhou province specially created by Shanghai Theater Academy professor Cao Lusheng screenwriter, Shanghai opera directed by the famous director Tong Weiwei, national level actors Yu Wenhua, Chen Li, Wu Lan starred in the four version of the "Linchuan dream" accent. It will be the first time Tang Xianzu's "Peony Pavilion" "Purple hairpin" "Handan" and "Nanke dream" four drama masterpiece as a whole, and for the first time the author Tang Xianzu into play and around him in examination and officialdom ups and downs, he deduced the "feeling" yearning for the "dream", and through him to guide the "Four Dreams", the "Four Dreams" is an independent chapter, and a full range of main Weng soup, to show Tang Xianzu's thought-form, mentality, creative passion and pursuit of dreams. To retain the classical flavor, the original word basic libretto, using classical Xu River high pitched tune tune on, in the combination of stage design, Ming style furniture and modern space, music melody and classical symphony of modern clothing design complement each other, take the Ming style fashion clothing, modern lighting equipment through the contrast of imaginative Fantasy color.
Unique artistic charm and rich local flavor, repeatedly won applause from the audience. Hegen, the Tsinghua University said in an interview: "at the national theatre stage the highest appreciation from the home theater, really felt very proud, very cordial listened to every single word or phrase, I will be more efforts to spread Linchuan culture in the future, expand the influence of the Linchuan culture". Chen Xuan said the Beijing audience, previously only in the textbook learning, "Linchuan four dreams" soup and the culture of Linchuan, the site to watch the show feel very shocked, more intuitive to appreciate the profound culture and charm of Linchuan.
It is understood that, in order to give the audience the most perfect stage presents, fully display the extraordinary charm of "Linchuan four dreams", the cast and crew from the start this month 5 days to rehearse, revise and adjust. In the play "Du" national level actor Wu Lan said: "the National Theatre is the highest temple of our art show, here to show the quality and standard requirements are very strict, we each rehearsal will be modified, excellence, a sound of a perfect match as far as possible, not to regret, hope to further to expand the visibility and influence of Linchuan culture."
In another development, the drama will also be in this month 18 days, 20 days respectively in Tsinghua University and Peking University.