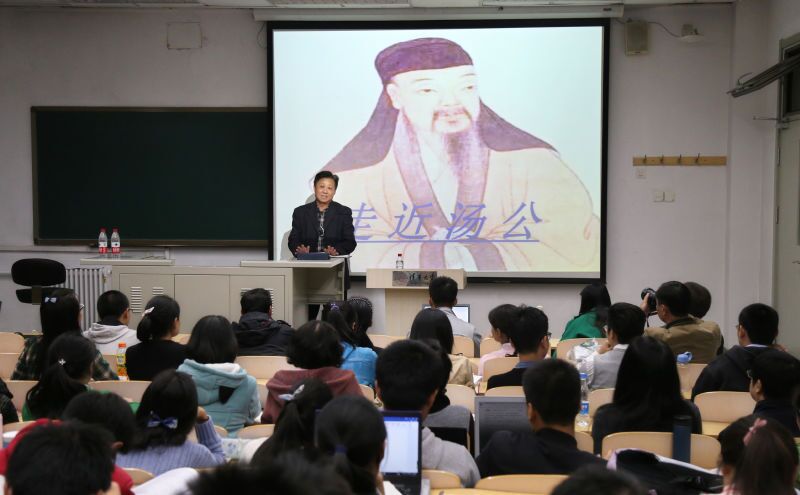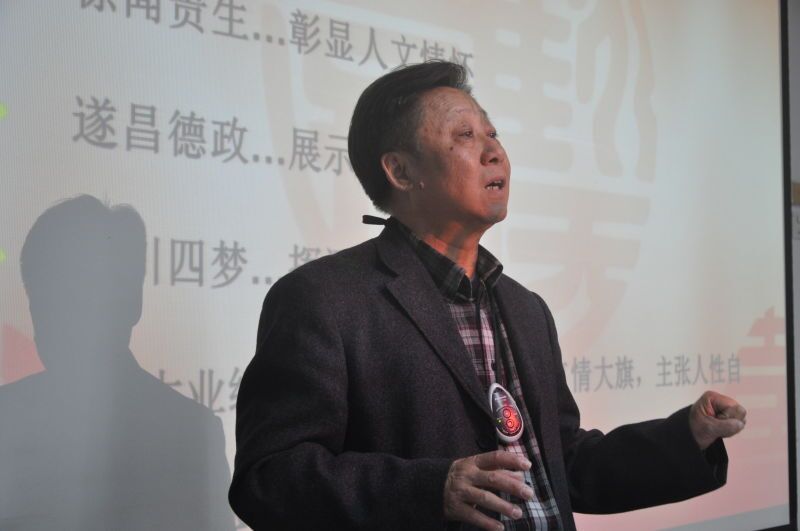 This net news Liang Gutian reports: late October 17, tsinghua university, the fourth teaching building room 106 was packed. Fuzhou standing committee, deputy director of the original soup experts, fuzhou, tang xianzu, director of the center for international studies at Taiwan cheeper here speak seminar male approached the soup. More than two hours of lecture, absorbed from the beginning to the end, the audience enjoy a feast of the mind.
Public life in the lecture, Taiwan cheeper from soup, soup, soup and era and thoughts, soup and from four aspects, such as drama and explaining in detail introduces the tang xianzu Beijing mind phase in his life, nanjing petition, xuwen your birth, the local good four dreams of linchuan, the five big thing; Through vivid about tang xianzu's jia long this movement changed era, analyzes the tang xianzu "character determines destiny, age makes great men" ins and outs of the; Then discusses the tang xianzu creation "purple hair pin down" the peony pavilion "nan ke ji" "handan ji" this "linchuan four dreams" process and its great influence in the world. This lecture to the tsinghua university teachers and students present was delicious, the big round of applause sounded at the scene from time to time.
Excellent lecture also attracts students from time to time to ask questions, had lasted an hour and a half lecture last two and a half hours. Tsinghua university professor in the school of humanities Chen Weipeng after the lecture, take the initiative to the communication with Taiwan young and photographs. The life sciences department, tsinghua university, 13 students wind is jiangxi yichun, lecture, he always remember notes carefully. Wind, said after the lecture, the charm of tang xianzu have more clear understanding.